The purpose of the IP Firewall is to block all services on the SBC except the ones in the list of allowed services.
This helps secure the unit as only the defined services will be allowed.
IP Firewall Configuration
Navigate to WebGUI Configuration->Security->IP Firewall to start the configuration.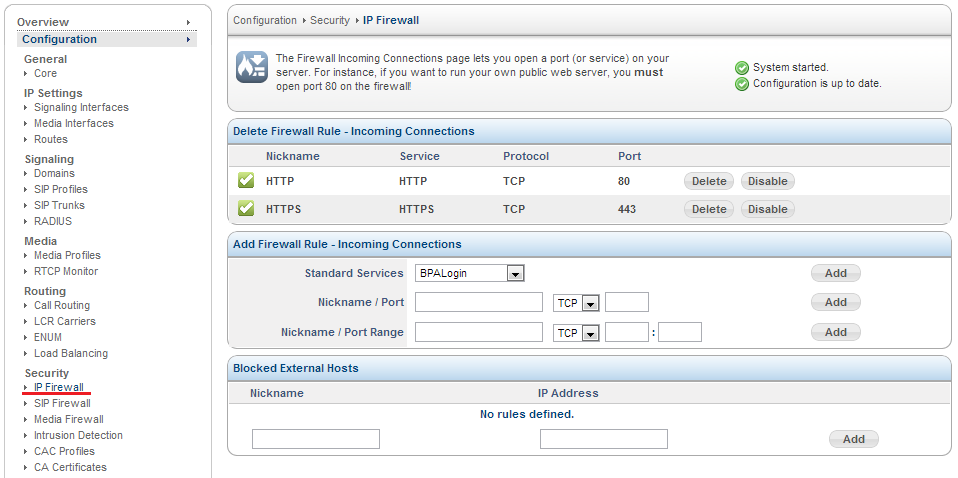 To add

UDP

SIP

on port 5060 select

SIP

from the Standard Services drop down menu, then click Add.

Next you will see

SIP

listed in the allowed services list.

IP Firewall Service Control Panel
Enable the firewall by going to Overview->Control Panel then click Start next to the IP Firewall.